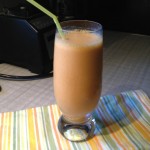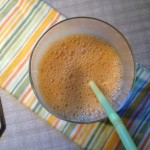 I'm FINALLY (one month out) starting preparations for my annual wine trip to Europe. This year's EWBC (European Wine Bloggers Conference) is being held in the Rioja Region of Spain. My preparations for the trip consist of three basic components:
(1) educating myself on the country, region, culture, history, wine, etc. of the region(s) I'll be visiting. The end products of this self-imposed education are posts here which share the things I learn and the actual creation of my travel logistics "to-do" list (booking hotels, researching train or bus schedules, identifying possible foods or actual restaurants to visit, etc.). I'd say this is the most time consuming pre-trip element, but it makes for a more relaxed trip and builds anticipation on what's to come. I'll be looking into trains and other local transport from Lisbon to Porto later today.
(2) shopping for new, comfy, stylish clothing and accessories for the trip. I'm awaiting my second online purchase delivery — VERY exciting. This is definitely the MOST fun part of pre-trip preparations!
(3) physically-preparing for the trip. I'll be "treating" myself quite frequently during my trip — every day, every meal — lot's of amazing rich foods, desserts and endless wine tastings! Gotta prepare the 'ol bod for this kind of gastronomic "workout" with some extra-hard-core Jazzercise and more strict (than normal) food consumption.
I've begun preparations in relation to #1 and #2, so I thought it was time to get #3 off the ground. I've been hearing a lot about "juicing" the past few months. Who couldn't use more fruits, but especially VEGGIES in their diet?!? Veggies are "FREE food" — good for you in nutrients and you can consume as big a portion as you like! In my desire to tone up and feel 110% during my travels without any of the guilt, I've got a plan to try some juice recipes out. I picked out a couple of juice recipes that also provide a good amount of protein, so I plan on using them as lighter liquid meals every day or so to lighten things up. It's an experiment, so we'll see how it goes and, more importantly, how good they taste. All of these recipes are dairy-based using either yogurt or milk as the prime protein component and include vegetables and fruits.
Today, for "lunch" (my third "meal" of the day – FYI: I eat about every 3-4 hours to provide a steady source of energy, calories and protein throughout the day), I put together a Carrot-Ginger Juice-Smoothie. It turned out a beautiful peachy-orange color and quite frothy on top. The overall taste is slightly banana and strongly ginger. If you've never eaten raw ginger, you may be both surprised and grossed-out by the burning-zing the ginger creates on the back of your throat. I'm familiar with this taste-sensation, so it didn't shock me. Ginger is such a clean food and is so good for digestion that the zing just makes me feel like I'm really giving my body an injection of something super-healthy and good for it! Channel that thought and it might help dull the back-of-the-throat-burn. I tasted none of the carrot juice which I didn't expect. I like the taste of plain raw and steamed carrots, so I was anticipating at least a hint of that same flavor, but didn't get it. Maybe if I'd used actual raw carrots, the carrot flavor would have come through?!? But I don't own a juicer, so I purchased and used Bolthouse Farms 100% carrot juice found at Kroger in the produce refrigerated section. The overall taste of the drink was a perfect sweetness — I wouldn't say it was sweet, but it wasn't bland or tart — just light and refreshing! I drank a few sips right after I blended it and it was super cold from the ice. Then, I started typing this post and let it rest ten minutes or so. I suggest letting it rest and loosing a bit of the chill before consuming. It seemed to "burn" less and taste more smooth.
Here's the recipe that I found in the May 2013 edition of Health Magazine. My only change was using non-fat. plain Trader Joe's brand yogurt instead of low-fat yogurt as it was listed in the original recipe. Stay tuned, I'll be trying-out more "veggie-juice smoothies," putting them through my taste test and sharing with you!
RECIPE: Combine in a blender until smooth: 1 ripe banana sliced, 1/2 cup (115g) carrot juice, 1/2 cup (113g) plain-non-fat yogurt, 1 Tbsp chopped peeled fresh ginger, and 1 cup (or so) of ice.